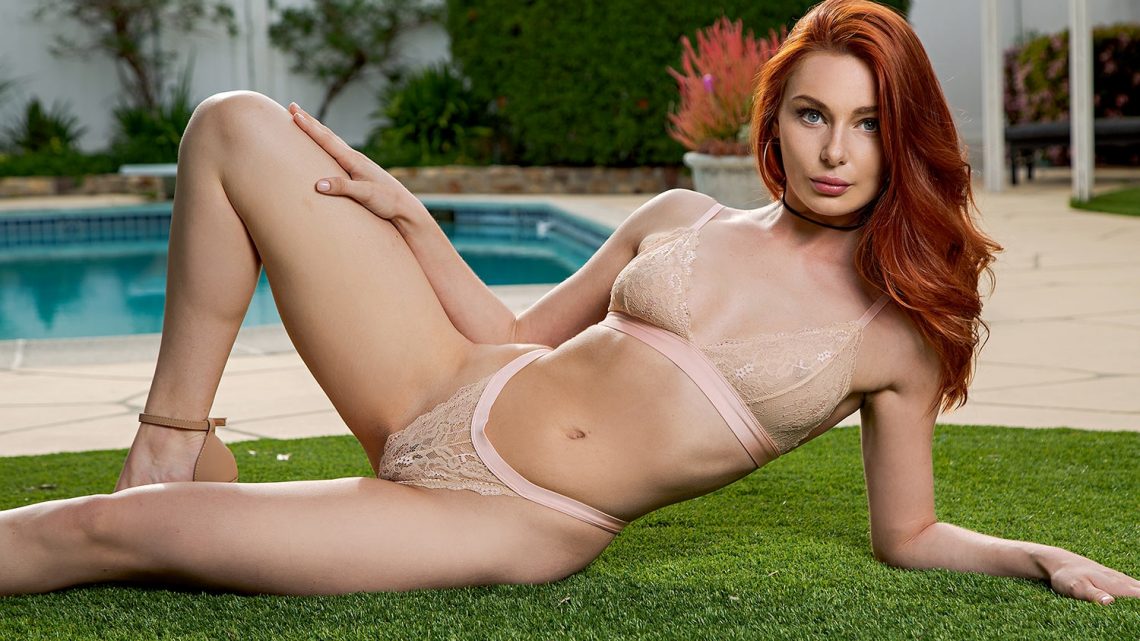 03/10/2020
Should I Pay for VR Porn?
If you are here, looking for VR porn, then you are probably looking for FREE VR porn.

Some of you old farts might remember the internet back in the day where all you got for free was a few pictures but if you wanted to see more you had to pay.
It isn't that bad in the VR porn industry online but it certainly is more like the old days than the current days where every single porn vid can be found one of the million porn tubes out there.

But this isn't a bad thing. It really isn't!
Free VR porn or should I Pay?
Pretty much since the first wave of free porn tubes many years ago the porn producers saw a (big) decline in income. Quite some sites and producers disappeared from the scene in the years that followed.
This was usually the case with the content producers who didn't protect their content. And if you didn't protect it, it ended up on every single porn tube our there. For free.
The porn content producers that survived were the ones who knew how to handle the situation and adapted to the fast changing market.
This is a completely different subject so I won't go there but i might write a blog post about that later…
So how is the VR porn industry any different than the general porn industry in 2020?
So how is the VR porn industry any different than the general porn industry in 2020?
Well, we kinda can look at VR porn as a new era in porn. It feels like the first years of the internet where people were discovering how to watch porn, where to find the best videos and as mentioned above: paying for it.
You obviously quickly stop paying if every single site you pay for can be found for free. And even if you want to support the site, you might be annoyed by the other people watching it for free and wonder why should i pay for it then.
The VR porn industry is new. It's hot, it's happening.
Those who know about it know how good virtual reality porn can be. Those who haven't tried it yet will have their mind blown when they watch the first VR porn video from top companies like BadoinkVR or VRbangers.
Many people will end up paying for their VR porn. And it could be because of one of the following reasons
Watching virtual reality porn is an investment. Of course you can get VR headsets as cheap as 15 bucks but most people spend at least a few 100 on their VR headset and possibly 100's more on computer equipment, controllers and what not.
So after doing that those same people will want to watch the Jade Kush's ass or Lena Paul's tits in the best quality possible. Anything else won't make much sense. Or you might as well go back to regular old 2d porn.

So that's reason number one: You already spent quite some money. What's 10 or 20 dollars more for virtual reality porn in the best quality possible.
Another big reason is that it's simply quite difficult to find the full VR porn movies in the highest quality for free.
Another big reason is that it's simply quite difficult to find the full VR porn movies in the highest quality for free.
Most sharing sites don't like wasting 10 or even 20 gigs on one single movie file!
High quality virtual reality scenes simply are too big to just give away like that.
Obviously they could compress the files, like they do on the non-VR porn hubs, and get away with it, but this is pretty much a no-go when it comes to virtual reality movies.

VR means immersion. The point of VR is the feeling that you're there. It must feel real or it doesn't work. And a 15 gig 6K movie compressed to 1/10th its size will look horrible on your VR set.
Of course some people will care more than others. And someone who uses a cheap Google cardboard most likely won't really care. But imagine spending anywhere between 300 and 1200 dollars on your VR headset and having to watching a pixelated mess. Believe me, you quickly end up spending those 15 dollars for a quality VR porn site membership.

It's usually is not worth the hassle finding that specific free Angela White VR porn video you're looking for. And once you finally found the right place it ends up being a extremely shitty version of the original vid.
VR Porn pricing: What do the virtual reality studios charge and is it worth it?
Now another important topic when it comes to avoiding free VR porn videos is that it feels good to reward the producers.
First of all, VR porn is cheap. Remember the early days where a 1 month membership for your favorite site cost anything from 30 to 50 dollars a month? Not happening in the VR world.
The absolute best virtual reality porn sites VRbangers and BadoinkVR charge no more than just 25 dollars per month! And they very often have sales where you get to sign up cheaper.
And those 25 dollars give you access to the very highest quality porn in virtual reality you can find on the internet today. Big files, split in different sizes for different headsets. Fast speeds. Free video players. And the videos are shot with the hottest pornstars today.
If you know how much money, time and energy they spend on these VR videos then you can only wonder how they only charge 25 dollars a month.
Just watch some sample trailers listed all over the VRpornmanual site. You'll right away see that we're not dealing with some b-actors in dirty studios.

No, these VR studios do their absolutely best to deliver the paying members the best of the best.
And that's exactly why we should be supporting them.
What will happen if we don't support them?
What will happen if we start sharing all their FR videos for free.
How will they make their money? They won't. And will close shop.
And then who will create new VR porn? Who will buy these expensive cameras, who will pay these expensive pornstars like the beautiful Maitland Ward Baxter? Who will hire the expensive locations to shoot at?
I think you get my point.
Don't forget we're looking at a relatively small industry. Sure, virtual reality is growing fast but if only one of the major VR studios would stop filming right now it would have a negative impact on the VR porn industry as a whole.
This isn't like the big "mainstream" porn industry as you know it. With its millions of videos out there. Many less expensive porn models, cheaper equipment and so on. If some of those companies disappear (and they do) you won't even notice it. Because there are tons of other porn producers instantly filling the gap.
And this is exactly what won't happen if the big VR porn studios disappear.
So let's help them out shall we? Let's make sure they will be here next year and the year after. Lets reward them for quality virtual reality porn they bring us every single day.
They simply deserve it!
Why you want to be "part of the team"!
Another good reason to be "part of the team" is that many of the VR studios are highly involved with the members.
You pay? They will listen to you. Compared to the old days, this new generation porn producers are highly approachable and always open to tips, questions and suggestions.
Many sites have a discussion area for every video and if not then you can either contact them the old way through email or approach them on social media.
Many VR porn studios have either Facebook pages, Twitter, Instagram or are active on Reddit.
I'm not gonna link them all here but usually it's just a quick Google search away.
Where I do however want to point you to is the OculusNSFW subreddit.
Where I do however want to point you to is the OculusNSFW subreddit.

This is the most popular virtual reality porn subreddit and many big companies can be found posting there.
Not only is it an awesome place to directly contact them and ask any questions you may have but it is also highly active with new free VR porn trailers and pictures being posted all through the day.
If you want to keep up to date on what's coming out then the OculusNSFW subreddit certainly is one of the better places out there.
And make sure to post your suggestions on what you would like to see next. They will really listen to you!
I am not here to convert you. A certain % of people will never pay for porn. And that's fine. We all download movies for free. I'm not able to watch every movie in the cinema when it comes out. We download music for free.
But me personally, when I can, i will support to creator.
When it comes to VR porn i really do my best to support the content producers as much as possible. I think it's only fair. Many people who buy VR headsets buy one to watch porn. It's creates demand. VR headsets will get cheaper. VR porn producers will get more paying members. They will produce even better and more quality VR content. It's a vicious circle
I really, really hope this won't end up like 2D porn. I think it eventually will but we'll see.
For now the VR porn industry is doing amazing. People don't mind spending money and supporting the porn producers. The producers in their turn bring us top notch quality movies and everybody's happy.
Let's do our best to keep it that way!